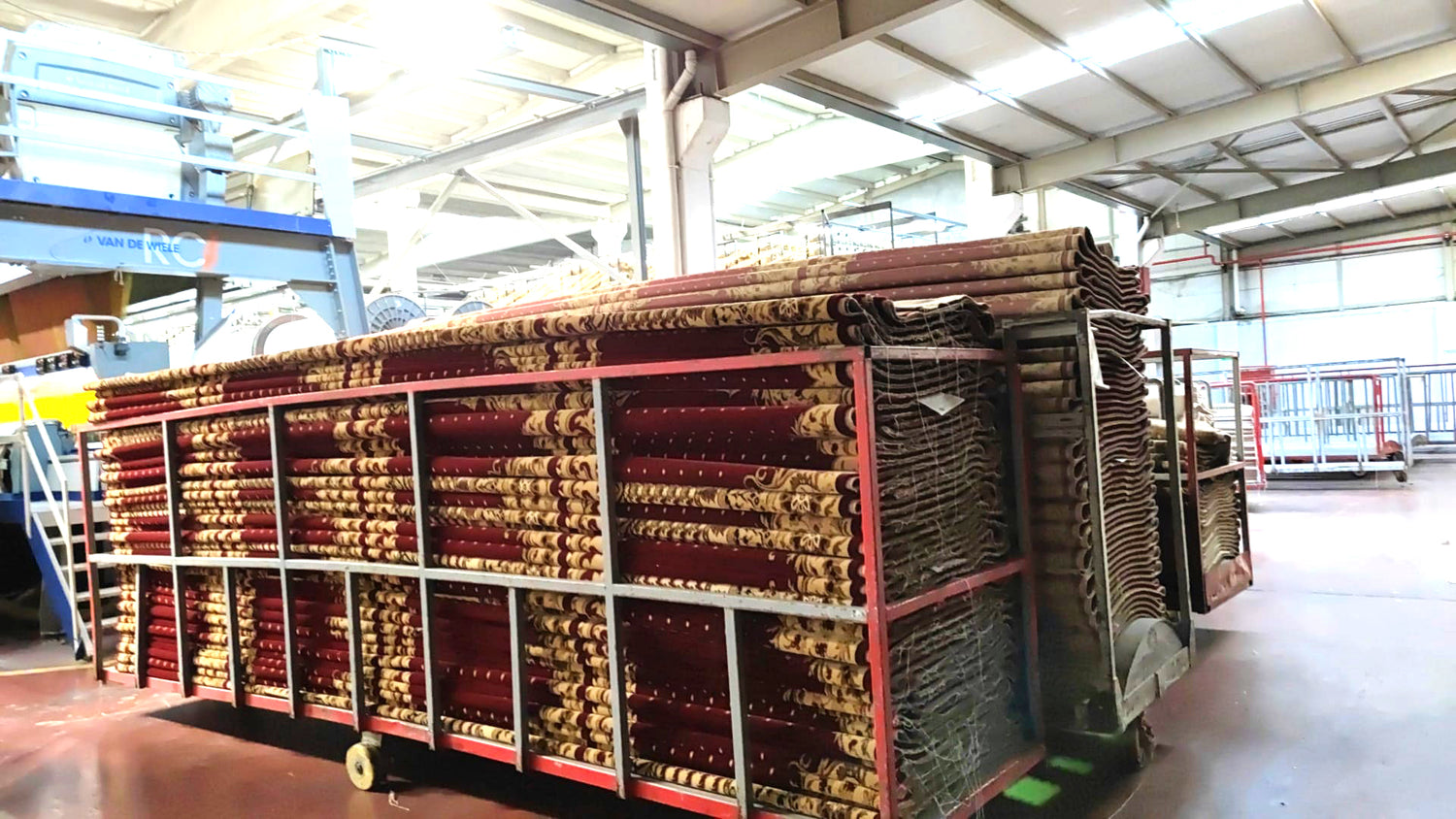 OUR TURKISH FACTORY
All of our mosque carpets made in Turkiye at the top rated factory. Our commitment to the highest standards in the manufacturing process has won certifications including ISO 9001, ISO 14001 and ISO 4500.
MOSQUE CARPET DESIGN IN STOCK
MOST TRUSTED MUSALLA COMPANY

We have been providing prayer carpets to mosque and masjids since 2002. Sold almost 5000 customers. Yes! We have the list. Our TOP 5 Customers from USA, Canada, Dubai, Turkiye and Africa.

MOST SELECTIONS IN STOCK

We stock ONE MILLION square feet carpet in our New Jersey warehouse. Prayer carpets, single prayer mats, temporary carpet runners, minbars, mihraps, hand painted ceremic tiles, islamic lightings.

LARGEST FACTORY IN EUROPE

Our prayer carpets are made in Turkiye at the Europe's largest carpet production factory that has won certifications including ISO 9001, ISO 14001 and ISO 4500.
Pray Together
Prophet Muhammed (SAW) (peace be upon him) said "Salat (prayer) in congregation is twenty-seven times more rewarding than a Salat performed individually."
Shop Premium Individual Praying Carpets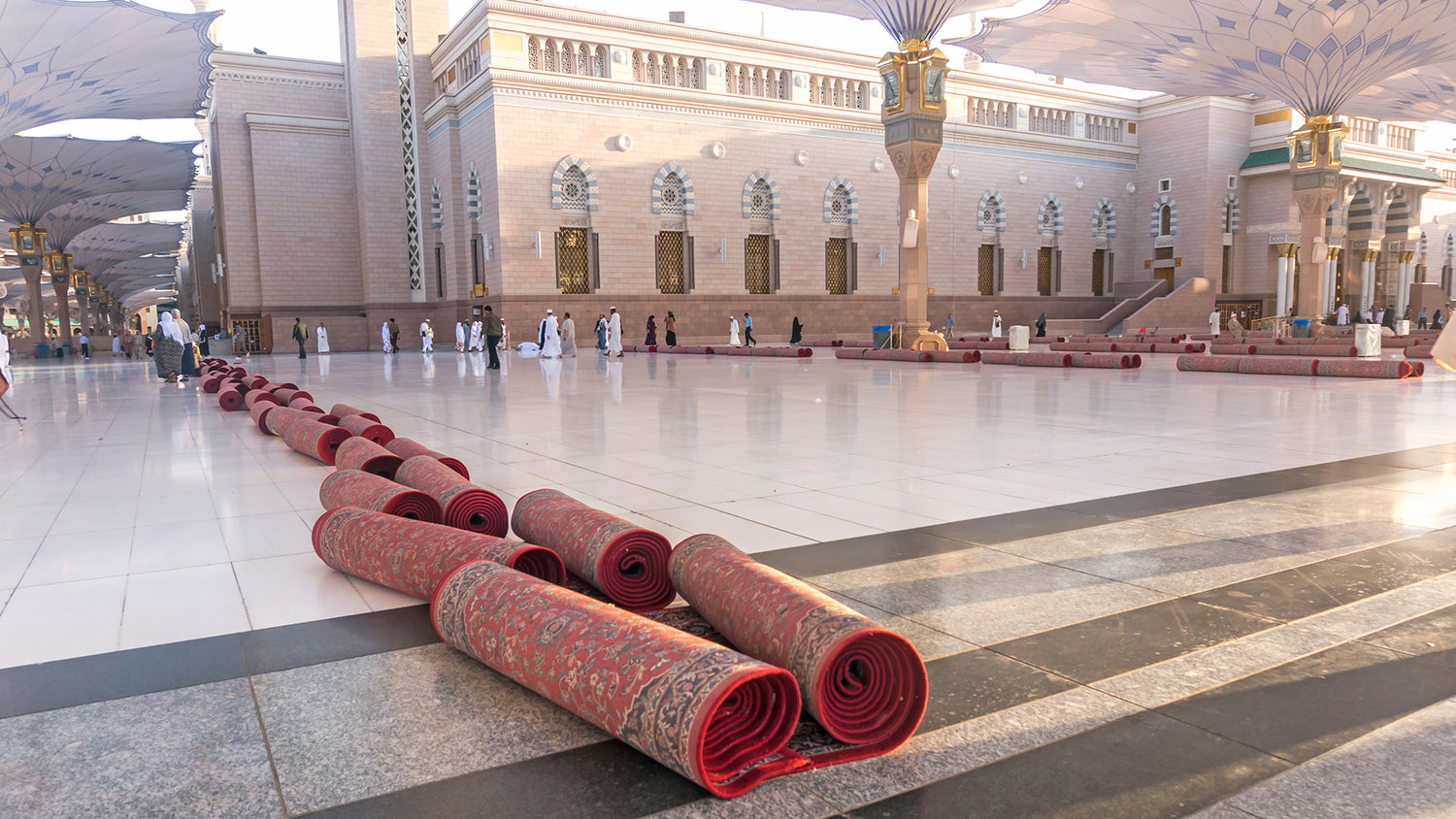 Portable Runners
Embrace the fusion of tradition and convenience with our heavy-duty,
portable Islamic prayer carpet runner rugs. Expertly designed for
durability and comfort, these rugs are perfect for daily prayers,
wherever you are. Transform your prayer experience with our high-quality
collection.
Shop Portable Runners