Islamic Art Ceramic tile. Kalimai Tavhid. La ilaha illAllah. Hand-Made and Hand-Painted in Turkey. This Islamic calligraphy is hand written meticulously. The special ink used will last over 500 years, that has been used at the most mosques and masjids. 

You can install this to your wall along with our other tiles. Or, you can have it framed at your local frame shop.  The blue border is OPTIONAL that you need to buy in addition. This art piece consists of 12 tiles of 20x20cm (8x8 each approximately)
Exact Size: 23-5/8 X 39-7/8 inch ( 60 x 100 cm)

SKU: MC-10

This item ships FREE.
Shipping

Paid orders are shipped in 1 business day.
Care Instructions

Use a damp microfiber cloth to wipe off dust and dirt regularly.
Share
View full details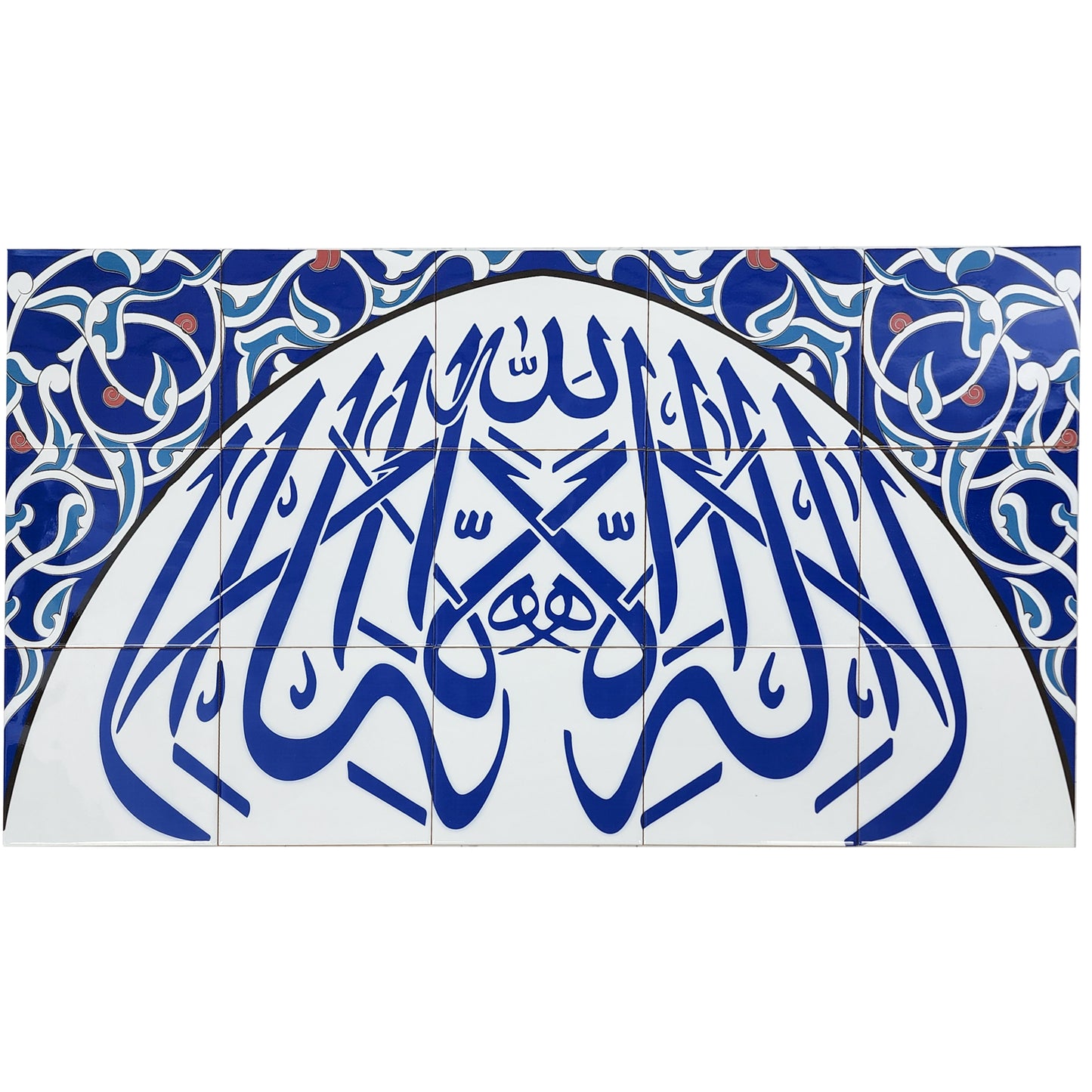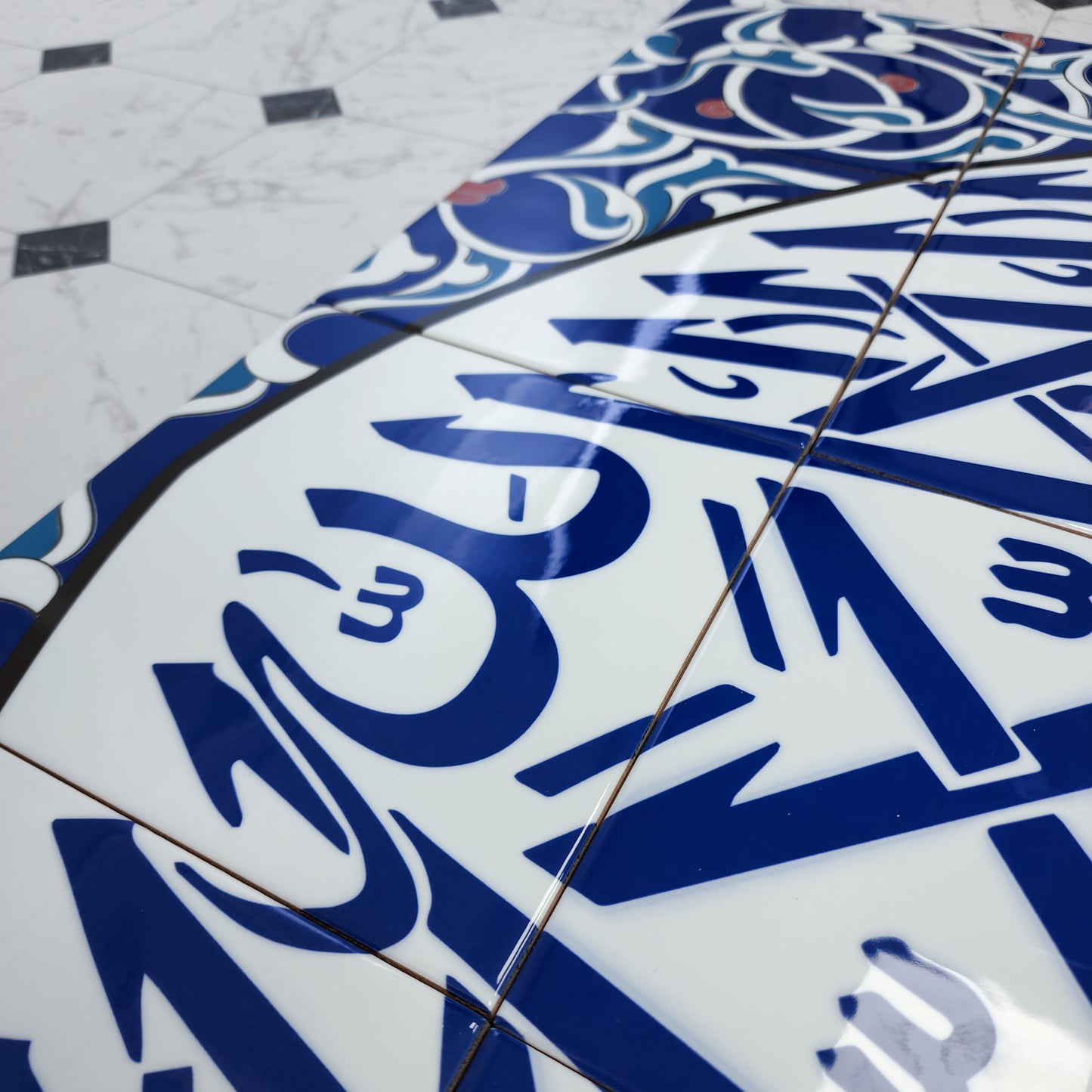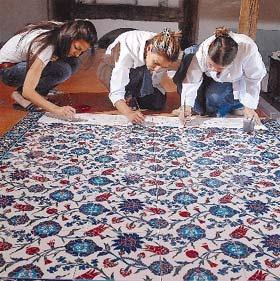 Best in Class. Hand-made .
Our mosque ceramic hand made meticulously. All of our masjid ceramics hand made in Turkiye. We use the best ink that will last for over 500 years.